👸Every girl is her own princess
🎁 The best gift for little girls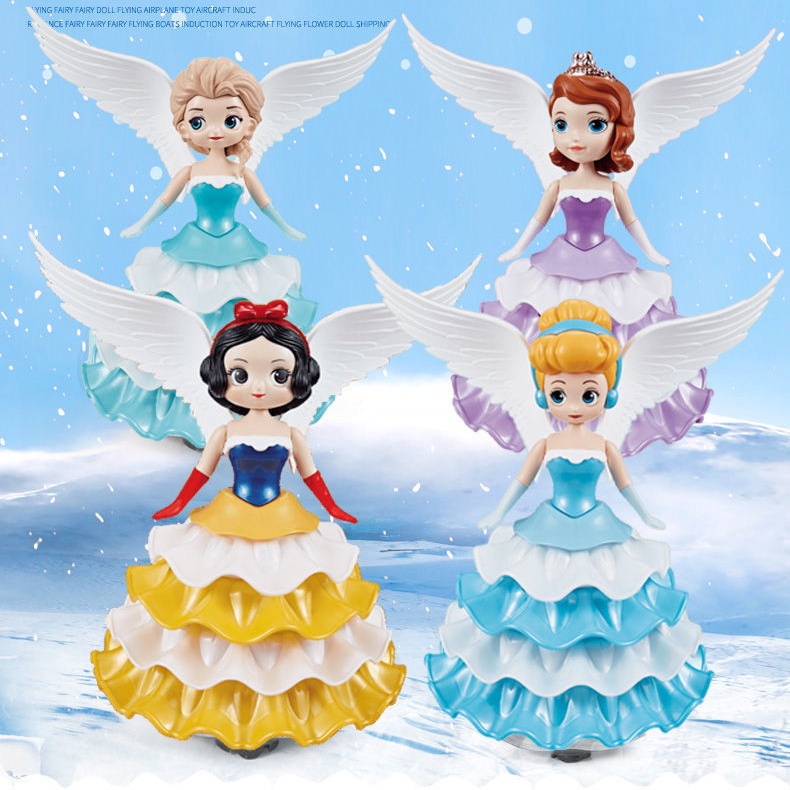 👸Let your children recognize colors and shapes and learn music in the process of playing, so as to better improve children's intelligence, hearing and hands-on ability
👑It is a child's best friend for learning.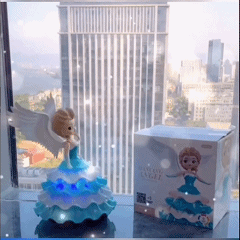 🌟Beautiful Girl Dancing Doll: With this beautiful snow dancing doll, peace, love and good feelings will fully embrace your little princess! Exquisite craftsmanship, beautiful flashes, peaceful music and more to make your girls feel loved!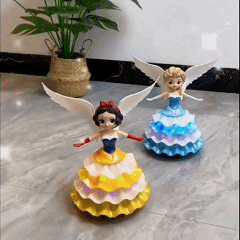 🥰PRINCESS TOY WITH EXQUISITE FLASH: The colorful dynamic flash is undoubtedly the most impressive feature of this children's toy. As the streamlined skirt folds and blooms, 2 stunning light patterns are about to debut. You have to see them to appreciate their beauty!
🌹Dancing, Spinning and Flower Skirt Blossoms: Roll and dance, plus beautiful lighting and cute lyrics, the toy bump and walk feature makes it an always fun toy for kids!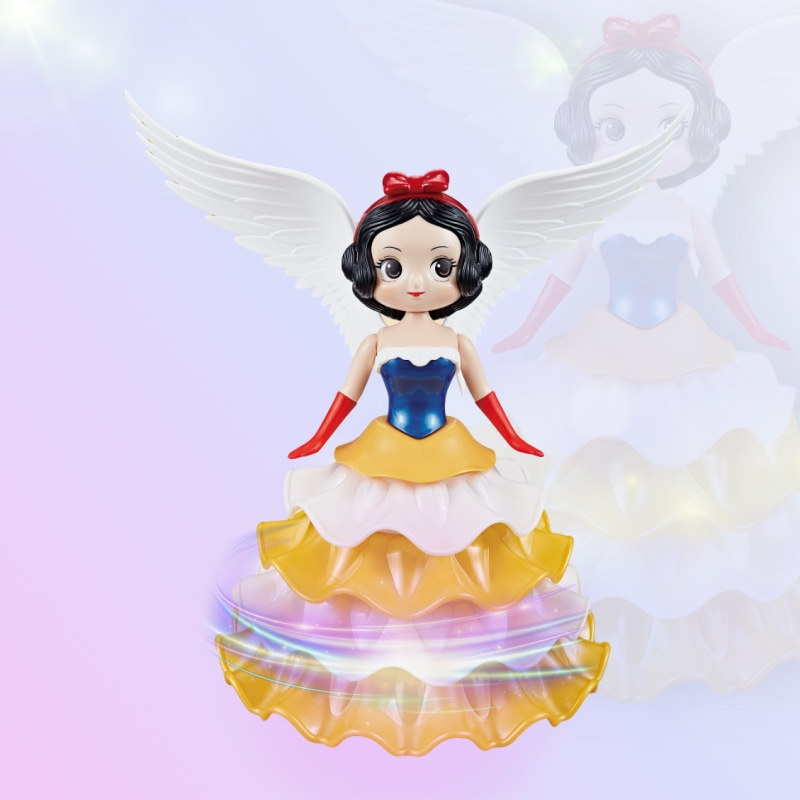 Question: Does it have a remote control?
Answer: It is not a remote control type of toy. She spins and dances automatically
Question: Does it walk or just rotate?
Answer: Honey, as soon as you turn it on there is music, it walks and dances her skirt at the same time
Spin and dance with music and lights
Cheerful music is not harsh - animation theme song
Smart and colorful lights illuminate the beautiful world inside
After walking a certain distance, it will rotate 360 degrees
A box weighs about 360 grams.
Product Name: Dancing Angel
Princess size: 27 x 24cm
Box Size: 17 x 12.5 x 17cm
You need to know these!
Payment success & send e-mail for your confirmation before shipping.
Orders can be canceled, returned, or exchanged freely if there are problems in quality, colors, and delayed shipping
Please contact us(support@lovwear.com), if you need assistance.